Your Expense in our Product
Means
Your Investment in Health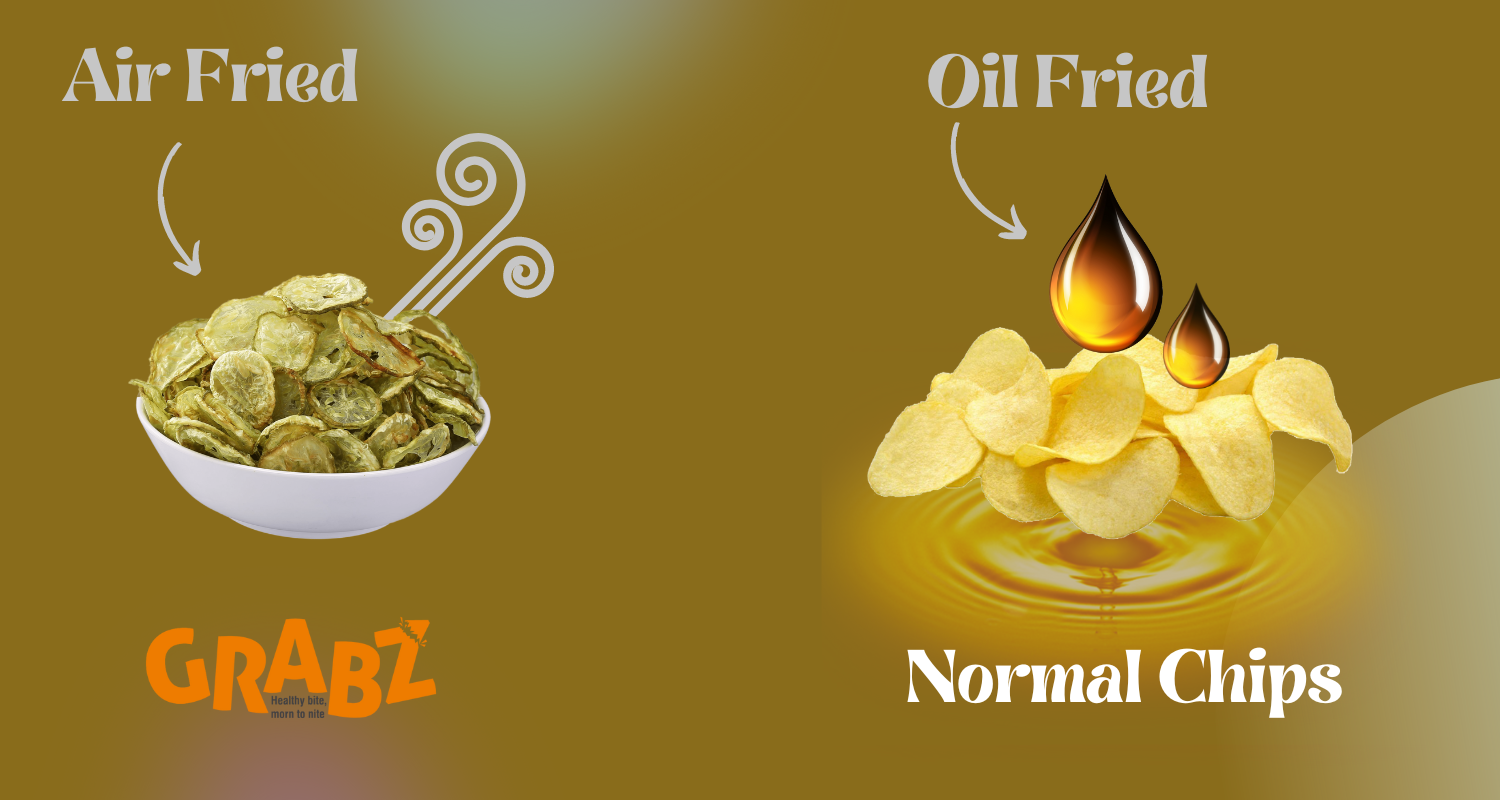 What people say about Grabz
Great product for health benefits and good taste. Definitely recommend this flavour and Sweet potato flavour. Finally found a good vegan snack that can be consumed on a regular basis.
I tried this product as a healthier alternative to snacks and it turned out to be absolutely delicious. It is a must try. Definitely recommend everyone to give it a shot and enjoy the awesome taste and quality.
Love the taste of the product. These folks have come up with something new and amazing. Do try and see how it tastes out for you.
Awesome taste and very healthy and nutritious. Okra and sweet potato is a must try. Highly addictive. 3 packets got over in a day.
Best healthy chips so far. Recommend it to people planning to buy healthy chips for health or diet reasons. 5/5 Taste & nutrition
GreenMart makes online grocery delivery and grocery shopping fast and easy. Get groceries delivered and order the best of seasonal farm fresh food, great local finds, quick meal solutions, incredible new products and exclusives, and all of your favorite grocery brands. It's supermarket delivery with so much more: from Fresh Deals that help you save big to convenient delivery windows that work around your schedule, we've thought of everything to make grocery home delivery simple for you. We're a grocery delivery service you can trust as we source only the highest-quality products and deliver them directly to your door.